About Graphite
Isostatic graphite with layer crystal structure has many attractive characteristic which metal and ceramic do not have.
Those characteristic are ;
Excellent in heat resistance
Ultra Light Weight
Higher Strength at Higher Temperature
Low Thermal Expansion
Good Thermal Conductivity
Good Electrical Conductivity
Self-Lubricating Property
Isostatics graphite has been used in many application such as Semi-conductor, Solar cells, Nuclear, Continuous Casting, Jig & devise and EDM. For more than 45 year, IBIDEN has been producing Isostatic graphite which meets customer demand in various application and industry.
Persistence of IBIDEN
To meet continuously changing customers requirements
New products development to worldwide support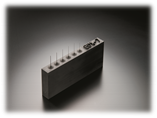 Integrated productions from materials development to production, machining and surface finish enable us to meet customers' requirements. IBIDEN Graphite Korea(Material Production site) and other production and sales offices support customers worldwide.
Surface Finish Technologies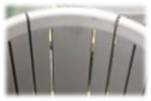 Our surface finish technologies enable us to offer graphite products which have higher resistance against carbon dust, siliconization and oxidation. We can provide surface finish technologies to areas which customers request. We provide a best solution by consulting with customers.
Bonding Technology

Our bonding technology enables us to offer products with complex and unlimited size which cannot be realized by monolythic parts.
Please consult with us for any matters.
THE IBIDEN GRAPHITE ADVANTAGE
Graphite for Every Application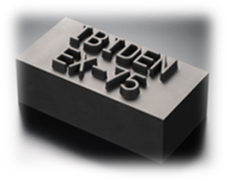 IBIDEN Graphite Has a Range of Material Properties and Sizes Designed to Fit a Wide Range of Applications by latest technologies.Semiconductor, Casting furnace, EDM, Glass etc.
High Purity Graphite
All IBIDEN Graphite Grades Are High Purity Material. Manufactured Using High Purity/Quality Cokes, Pitch Material and the Latest Technology.
IGK. State of the Art Graphite Manufacturing Plant.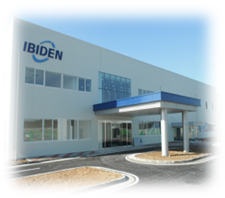 IGK(IBIDEN Graphite Korea) is the Premier Graphite Producer in South Korea. IBIDEN Installed the Latest Graphite Manufacturing Technology to Insure Stable High Quality Graphite Material Supplied Worldwide.